Hyperdine Labs, known for making lighsabers, created a one off Death Star Trench Run cornhole game.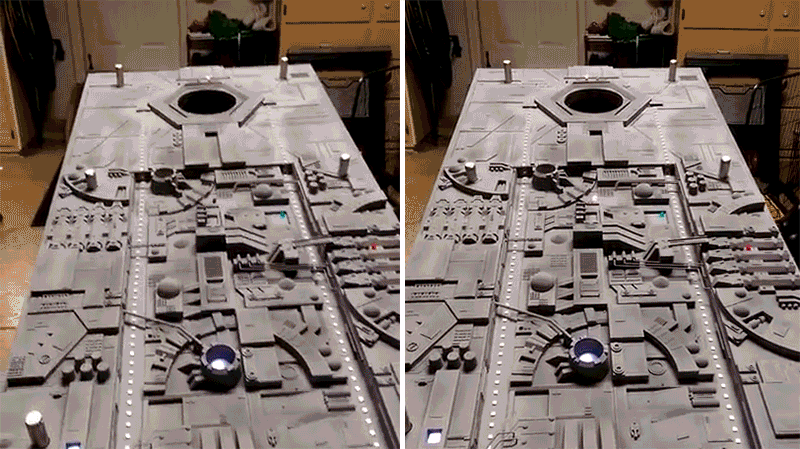 This version of cornhole shows the exhaust port on the Original Death Star and when players throw bean bags at it, it makes sounds and flashes lights.
There are obviously some copyright issues that prevent Hyperdine from selling to the public, but who knows, maybe they can work something out with Disney.
It would make the best party game, wouldn't it?