I've been a Star Wars fan my whole life and when FFG released X-Wing in 2012, I jumped right in. While playing X-Wing, I made some new friends and discovered an entire community of Star Wars fans more crazy about that universe than me!
In those heady early years, FFG was knocking things out of the park when it came to Star Wars. As fans of the franchise, we never had it so good. X-Wing gave us ships that were display quality models. Imperial Assault gave us the best looking minis ever produced till then. Armada ships, although not to scale, were affordable and beautiful. Everything looked great and on top of that, all these games had solid rules too.
Then there was the Roleplaying game, and though it has it's faults, it was well produced and had great art. We also got Rebellion, or "Star Wars in a box" with quality miniatures in a tiny scale. Every time FFG did something with Star Wars, it was exciting. The only problem was we never had enough time or money for each game!
Then at Gencon 50 they announced Star Wars Legion and everything changed for me.
This was the first time I felt dirty for my love of FFG. Now granted, they always did little dick moves by not including enough dice in a game, or making you buy multiple Core Sets to actually play, or buy blisters of factions you wouldn't play just for the cards. Sure, they did their greedy little tricks but because their games were so good, and looked so great, I think most of us just accepted it and gave them a pass. Yet with Legion, I think the dark side is too strong with FFG and the disrespect too great to their loyal customers – but I'll get to that in a second. First, lets look at what this game has to offer.
The graphic design on the cards looks top notch, in line with FFG's high standards for presentation.
As far as Legion's game mechanics, they look good. After watching some play throughs of the demo from Gencon, it's safe to say the game has some innovative mechanics and depth to it.
Compared to say X-Wing, there is a greater dice pool for more variance, and that's good news. X-wing started with 3-4 dice per standard attack and there are only one type of attack and defence dice. This has led to serious design issues with the game as more ships were added. There is only so much you can do with such a limited number of dice!
Legion has 3 types of dice which look to be used for both defence or offence and we've seen attacks that roll 6 dice at once. That's a nod to Armada, which gave ships more dice than X-Wing. Having more dice is a good thing. It gives the designers more design room in the future and it can mitigate the luck factor.
The movement rules look to be fresh and fast. Moving the commander of a squad and then reforming around him definitely speeds up a tabletop war game. Even the movement rule where speeders must always move forward is an interesting one.
I like what they did with the initiative order. Each commander has a set of commander cards you add to your initiative hand. You spend these cards trying to guess what your opponent will play. If you think he will play an initiative 1 card, why not play your garbage 4 card anyway to get it out of your hand? However, maybe you really need to go first this turn, or maybe your opponent is bluffing and you can play your 2 card and go first… It's a great mechanic.
The deployment cards look fantastic. Players take turns eliminating deployment type and area. This makes sure every game is different, with different objectives and pushes players to make more balanced lists in case they have to deploy in a bad way. This appears to be a tweak on Armada's Objectives which is an improvement over X -Wing having no objectives. From what I gather, this game looks like a natural progression in FFG's style of game design, although maybe having lots of cards for this type of game all over the place will get annoying. Overall I think Legion looks to be a promising tabletop experience.
So what's my beef with Legion then? Well it's the scale and the miniatures.
The only reason to go 35mm vs the existing 30mm they have for Imperial Assault is to make their existing 30mm Star Wars miniatures incompatible with their new game.
There is no other practical reason to go from 30mm up to 35mm. As far as I can see it's a big "fuck you, shut your mouth and buy more shit" to the fans who have been supporting their Star Wars lines. I really don't get why they would do such a thing.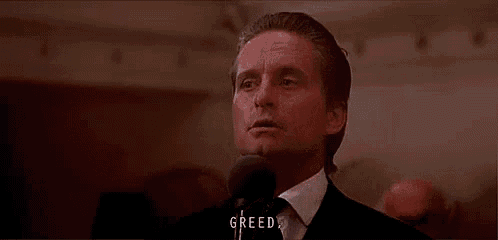 If they wanted to change the scale, they could have went 15mm to give us epic battles the size of Hoth. You could fit larger models on the table like the venerable AT-AT, or multiple AT-ST's.
If FFG was thinking of making a skirmish game (which is what Legion is) near the scale of IA then it would have been considerate to their IA customers and, in my opinion, a good business move to keep things in the same scale.
I've seen people online argue, "is FFG supposed to be communist? Don't they have a right to make money? Why would they make the ranges compatible? It's all Whaaa Whaaa you're a crybaby."
This argument comes from people that haven't spent months painting extensive collections of Imperial Assault. Obviously FFG is supposed to make money, no one is arguing that. However, a smart company tries to treat it's consumers with respect.
When you sell luxury items, you should be instilling an element of fun and joy into the sale. If I have an extensive collection of IA Stormtroopers, I don't feel joy at Legion's announcement, I actually feel a little sick because FFG is essentially selling the same miniatures over again. Doubles of Dewbacks, doubles of rebel troopers, doubles of R2 and C-3P0 all in the 30mm range. Do people need doubles of 30mm Star Wars models in their display cases? Do people want to paint the same shit over again?
If FFG made the scale compatible, IA collectors would still have to spend lots of money to play the game at tourneys. They would still need to buy those upgrade cards, right? Legion could have rewarded IA players by allowing them to inject their collections at home with new models. Even if IA players didn't want to play Legion, they might have picked up a few blister packs of troopers for the new poses and conversion opportunities. IA players could also proxy at home and try out the game that way.
If they wanted to change the scale a few mm then why not go with pre-painted models? At least do something different, offer something different to your Star Wars customers! Legion essentially offers the IA model collector nothing.
Keeping the scale compatible would create massive amounts of good will and a fanatical love for FFG. Now, it creates a feeling of resentment to people who have spent $1000s of dollars and perhaps hundreds of hours painting their earlier 30mm Star Wars line. It also creates a barrier to entry as many people will not want to double their collection. Legion will not be cheap either. In X-wing you could buy in at $200 and play at tourneys. Legion will cost considerably more, and even more of peoples time if they paint and make scenery.
Let's take a look at the company FFG is competing with, Games Workshop. GW get's tons of hate for the way they run their company and pricing structure (FFG is now squarely in that pricing structure for miniatures btw). Yet, all GW's 30mm Warhammer 40K box games use figures that are interchangeable with their main 30mm 40K tabletop game. One of the best examples of this is Space Hulk. This is the classic game that got me into the Warhammer universe as a child. All the models in Space Hulk can be used in a tabletop game of 40K. They did the same with Necromunda and many others. It's just smart business on GW's part. Why wouldn't FFG do this with Legion?
Scale isn't the only problem with the figures in Legion. Personally, I don't think they look that good. The figures in IA look to be more truescale whereas the ones in Legion are clearly heroscale. For those that might not know, heroscale is when miniatures are sculpted "heroically" and thus have larger hands, feet and heads. This might work in 40K but for me it doesn't work representing the Star Wars aesthetic.
Just look at how absurd the Legion model of Luke looks next to the IA model for Luke. He has a pumpkin head the size of his body! "Look at the size of that thing!"
So far all the troopers in Legion look stocky and "blocky." The design esthetic of this game doesn't sit well with me.
Another thing to consider is that no other company out there does hard plastic figures on a sprue as well as GW, both in quality and design. Maybe Malifaux comes close but if Legion will be PVC like Runewars, then FFG really should lower their prices.
On top of all that I expect FFG's usual marketing antics. Just watch, the core set won't have enough dice and the upgrade cards will be cross faction forcing you to buy outside your preferred faction.
Will the starter heroes be unplayable soon after release? IA never sees Chewie or Han hit the table. X-Wing never sees Luke Skywalker hit the table. I bet this game will have the same issues but cost a lot more money to play.
If the scales were at least compatible with IA, I would definitely buy some figures, ridiculous heroscale or no, because I would want to augment my IA collection. Who knows, maybe those purchases would have sucked me in like some Star Wars junkie. As it stands now I'm giving this game a hard pass. It's the first Star Wars game from FFG that has a certain stink to it.
I hope it's not a sign of things to come from them!
All that being said, when I take a step back and look at what FFG has done with the Star Wars IP as a whole, I am happy and grateful for the smash hits they've produced. I don't want to come off as a total negative Nancy. It's just that I see Legion as a missed opportunity and a letdown.